**Flow - part duex**


MASH UP!
So picking up from Greg's fab session on Flow a few weeks back, topic is:
How we structure our daily routine to allow flow?
Back in Feb we had a great session on the merits of Rituals vs Schedules to organise our day - exploring what we felt was a more powerful approach. It feels only right to continue that discussion with the lens of "FLOW".
In "Rituals vs Schedules" we saw the spectrum and felt that a harmonising blend of the two extremes was the most effective, a blending of the masculine and feminine aspects in fact. And importantly being able to hold ourselves accountable. 
We reached a jump off point to inspire each other with our individual "routines" - and chalked it as a future sesh. And so with Greg's presentation on flow, it will be great to see how we invite/encourage FLOW into our lives on a daily basis. 
BIT OF PREP BEFORE TUESDAY - see flyer !

Look forward to a juicy discussion with my favourite faces.
Tues 27th April. 7.30pm sharp.
Usual link 
https://us02web.zoom.us/j/82362080224


I was chatting with a friend the other day, and casually discussing how inclusivity is important in the creative process. Yet more often than not, we do it on our own. It led us to some sharp admissions; each with our hoard of ideas, we act like secret agents!
We squirrel away on our creative projects when we find the time. But we know that this is at odds with the spirit of creativity. What is going on? And why do we hide away?
As someone who believes the vital question in life is 'What do you want to create?' it's intriguing to explore why creativity is often regarded as an individual pursuit or pastime.
Of course, originality can only be born of the individual (our inner genius), but why must the creative act itself? Sharing is caring, but it is also pleasure-some. As I sit here, I've been writhing around in my creative pit for the past 2 days WILLING inspiration to come to me for my business. It has been hell. I am evidently a right brained creature, and I've recently created the best set up to allow my creative juices to flow. It is torture to find that I can't command my originality at will. It comes to me, often. It just ain't coming now.
I look at myself. It's actually quite subversive. I've become this secret agent. I know I've something unique to offer that I want to 'download' and bottle. So that I (note 'I') can give it to others. Selfishness prevails over my individuality. I'm actually trying to will it through so that I can create something and sing da-da! (left brain self is then happy and contented).
This feels like an ancient dilemma, rooted in human survival. But is it getting worse? In this world of individualism it is hard to let go our ideas, becoming part of 'our stuff', material or not. Sharing our ideas becomes a hazard. Would Jeff Bezos be so rich if he had shared his idea?
My passion to help people realise their ideas. There is no separate, selfish root to this desire, I see the power of possibility and this inspires me. No matter where the idea originated. The possibility enlivens me, and the shared pleasure of a vision. That sincerity truly exists, yet can be viewed with suspicion by others.
There is commercial value in the idea. Ideas are currency. I know this first hand; having been in the advertising industry for two decades the only thing that really counts is the idea. The bottom line rests on great ideas that sell. Enormous sums can be coined for that talent, hence agencies seek to employ the best sparks who elicit "winning" ideas from a creative process. But it's not just the advertising industry who want to employ the 'best sparks', it permeates all commerce.
So it's no wonder then, in this world where every single thing you look at is a commercial entity (from car parking to veganism) it takes a lot to pull us out of insular, competitive thinking when it comes to the last bastion of survival — originality.
Maybe this is why the world is such a mess. We've lost the true spirit of the natural creative process (inclusivity, freedom, vision). Ideas to make the world a better place are just another commodity, unrealised. Legally however you can't copyright an idea — so maybe there is still hope!
Perhaps the change we need to see in civilisation is the breaking down of personal creative barriers that we don't even realise we are carrying. Being aware and open to the sharing of ideas; to what others bring, and what we bring to others. Not to be nice, but to let true creativity remain a free virtue. When that pang of selfishness hits we must remember this. Understanding that when a creative realisation is birthed, it has a life, a form of its own. Like children, they are never yours, they belong to the world.
Posted in Conflict & the art of awareness
How often are you using processes to cope with conflict?
What processes are you using?
Still feel like conflict is bad? (I do! - so conditioned...)


Would love to know how my creating buddies are faring with their conscious creativity, and finding the path to inner liberation. Learning and listening to others is so powerful.



After all, what else is there to do.
This is not an easy question however. We have been conditioned to want and need things in life — to keep us safe, keep us happy — but we've not been taught to create the things we love. Or encouraged to pursue unless of course we have the means to do so. It appears frivolous, a bonus in life.
Yet life is energy, existing in all forms. And unless we are in the creative orientation, transforming something into reality, we really aren't in the creative flow of life.
The worlds of science and spirituality are converging around the notion that the mind 'creates' our reality. And more people on both sides are shifting to this paradigm. So if it's true we are creating all the time, whether we know it or not, it means the inherent nature of life is to create. So really the big life question is, what do YOU want to create?
"All great things are done for their own sake" Robert Frost
The reason you would create anything, bring a thing into existence, is because you love it enough to see it exist.
Our human nature is to define the world around us and we tend to define 'creative' people as a certain kind, a personality trait. Yet the reality is we are all creators. It's just that conscious creators have the ability to bring what they imagine into reality. There is no 'key' to creativity. We are all original in nature and we are all creating constantly. But we more often justify our desires, dreaming them away by rationalising and compromising them with our beliefs.
Life in creative orientation is interesting, exciting and special. We are by our nature generative. Maslow's hierarchy of needs fails to explain why some people strive to create in the most impoverished situations. But this dynamic urge is not our only drive. We want to fit in, belong, stay safe — and our primal needs can create a contradictory force in motivation to creating what we love. Either our generative urge or our reactions to prevailing circumstances will be dominant. Yet active creating can change the very conditions we live in and is wholly more powerful in nature.
There is only one fundamental choice to make — to be the predominant creative force in your life. Once this choice is made, there is a profound shift in your view of current reality. The notion of 'problems' disappear and transform into actions as you move from an externally-imposed existence, to one where you see current reality as a reflection of your creative progress.
The beauty of life is laid bare before you as the meaning of desire changes from idle wishes and hopes to soul-nourishing aspirations and vision. We are creative beings. And knowing what you want to create is vital to realising your genius self. Nothing is more important to the world.
Individuality is a familiar word, we see it as positive and important when we view ourselves as a group or collective. But what of the benefit to the individual? Perhaps it doesn't conjure the same reaction as often our differences bring unwanted discomfort and pain, particularly as we grow up. 
Naturally we all want good things for ourselves, and broadly those things appear the same:
- to find love and have a family
- to have a great job
- or simply to have fun and laughter
So what has this got to do with individuality? EVERYTHING.  
We can't make good choices for ourselves if we don't know who we are, if we are not BEING ourselves. Because when we're natural and happy in our own skin, free of judgement of others, we shine and attract the things we love. Our uniqueness truly is the root of our happiness and wellbeing.


When we're not experiencing natural and happy we know there are things to learn about ourselves. This conflict between the two states creates a beautiful tension as "Who am I?" becomes an important question and "What can I learn?" becomes a catalyst for good.
The challenge we face is to be WHO WE ARE in a world where it feels we need to be like everyone else.
There are 7.7 billion humans in the world, so on that scale the imperative nature of learning to be ourselves as our "no 1 wellbeing job" becomes obvious. But just take a moment to look around and you'll see we are living in an age where to be an individual is fast becoming a rebellious act.  
Society is increasingly guiding us to lose our individuality in the pursuit of the same goals. This isn't collective harmony, this is economics rather than human wellbeing. There are perceived choices that we all should want - such as buying a house, or going to university. Who says they're right for us personally? As the trajectory of world markets brings increasing uniformity for the homogenised masses, to push against the grain is courageous. 
The route to true collective harmony is developing the ability to self-listen and nourish ourselves - as by reducing inner conflict we reduce outer conflict.
It was a small, inconsequential thing that sparked something in me. To question the whole equation I had taken on since forever. In that moment I realised effort or 'trying' pushed things further away from me. 
Effort = Reward. 
I call bullshit on that. 
It simply cannot be a full or accurate equation. Being a tenacious self I ploughed on all these years til almost forty. By then I had to admit that this notion of positive inclination, attitude and application just didn't deliver the goods. It just didn't reap the rewards vs the exertion. The correlation was bugged.


To me experience of life is a direct result of the level of energy you give it - a like for like. Emitting 'good' energy out into the world will eventually lead to receiving it back, and vice versa. At the moment of my epiphany nothing bad had happened, it was the proactive time spent on a simple task that got further and further away with effort that got under my skin. Not bothering would have achieved the same outcome.
It clearly led to a negative feeling of frustration. Some reward!  Where's the sense here?  
I've realised problem is in the STRIVING. 
And that energy can do one. 
We judge it as a positive value, though unwittingly our "striving" is actually a mode of controlling outcomes... we latch onto a desired outcome and don't let go.
It's a hard one to get because unless we feel we're DO-ING something we're not creating, or making progress. Carrying a task through helps us feel in our power, however innocent and positive the application is. But if you think about it, it's actually a desire to control. Faith replaced, at best, with a natural expectation of a positive outcome. It's just the way we've been programmed to seek results... no biggie to reproach ourselves here.  
The answer is to take action and release it to the ether.
THINK BOW AND ARROW
We can only take action towards an outcome. You fire energy in a specific direction, then let go. Like a bow and arrow. It's the energy behind the action that sends it to where it lands. The arrow is not sent with a "needy" energy to accompany it, actively willing the arrow along  to change its trajectory. It's neutral - or with a burst of love, like Cupid.
Remembering that like-attracts-like, I find that remove all fear-based, latent tension in the mix to "obtain" the outcome - I actually receive the outcome. This is the way energy works, reciprocally. An added emotional vibration will still seek like-for-like, but perhaps unconsciously for you. 
Hence hitting your head against that brick wall.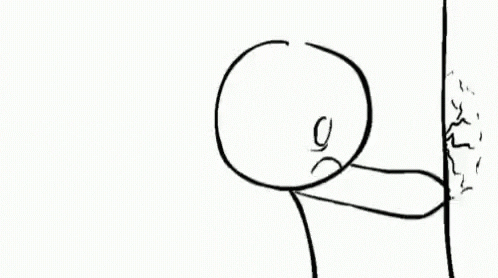 I'm learning to let go of that impulse to want to push, will or manipulate the thing to make it happen. The universe doesn't judge or give meaning. Energy is energy. It just does, and moves toward its like. 
Perhaps a more accurate (albeit vague) equation is: ACTION = OUTCOME
Or more helpfully: ACTION + FAITH = DESIRED OUTCOME
Where you direct energy is up to you (or your subconscious) so stop STRIVING. And free yourself. Your action has impact.
Check my
PING THUD method
for a simple way to check what you're putting out there :)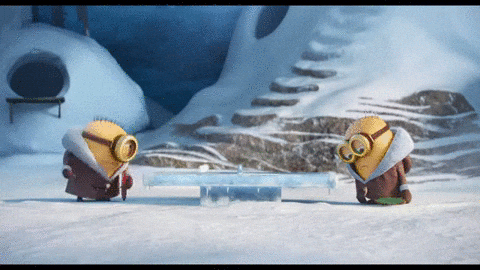 There is no try. Yoda said it. And yet we're still taught to do it.
'To try' is a virtuous verb, right? It's about application. Growing and reaching. Yet 'trying' doesn't actually reap results, the doing does. Why put our energy into trying to do when we can simply do - or do not?
Why are we so heavily conditioned to use this word when we teach our children?
The dictionary definition:
Trying = difficult or annoying; hard to endure
Wow. Why don't we call it out for what it is. Suffering.
It's the "trying" that takes the stuffing out of us; being in constant survival mode. It's a conjuring of emotion or state of mind that doesn't yield any results in itself. Hence Yoda's timeless wisdom.
Let's teach our kids to do. For themselves. All moments contain choices and the earlier we learn to make clear choices with specific action - action that will either succeed or fail - the more we will learn from our outcomes and maintain our emotional wellbeing. 
There is no benefit to reach the depths of despair because we have not won through sheer exertion. It triggers us to scream life's not fair. And surely that in itself reveals the hidden manipulative tactic of trying. Perhaps this is the root of our troubles.
So the next time a child is struggling with something, consider are you going to ask that child to try? Or simply make a choice to act?
I know a word that's dropping from my vocabulary.
Marianne Williamson once said that it is not so much a question of whether we each possess a gift but our ability to express it. We each have an offering as unique as a thumbprint, but some get brought to the table and some do not. Some remain as feint and amorphous as a dream and some become life itself.
Why?
We are conditioned to have a resource-led mindset to 'survive'. Maslow's Hierarchy of Needs, in short, asserts that the basics – food, shelter, financial security – need to be met before others such as love, belonging, purpose, fulfilment can be even acknowledged let alone realised. And yet, even when these basic needs are met, we tend to view the natural creative impulse as a therapeutic pastime, something to tinker with once our 'survival' has been taken care of rather than the essential element to meet our needs.
Creativity goes beyond works of art. Creativity is expressed in everyday tasks; making a home, creating a meal, approaching a problem, communicating to others. The definition of creativity is "the use of imagination or original ideas to create something". Unless you are imitating you are creating from your unique impulse, to be applied to anything and everything. And like anything, it is strengthened with practice. In the same way an under-used muscle can atrophy, so too can our creative spirit if not shared.
Past our primary education years, we overlook the critical LIFE-GIVING role that creativity plays in our lives, to be the architect of our own life experiences rather over external forces. Children use their imagination - there are no self-imposed boundaries to their desires. Naturally, as we get older, life (and education) teaches us new lessons. The creative impulse is devalued in favour of academia being a safer route to survival. Ingrained is an insidious, divisive understanding that creating is expressive, 'fanciful' even, where education is knowledge-building. A what point do we stop learning through creativity? As Robert Fritz states; "If you want to learn about yourself, create something".
What gradually starts to take root is the notion that a creative path is unstable, uncertain and lacks security. We are guided into more reliable professions where the lean is on productivity with a clear input/output equation. Any notion of "good" creativity is, therefore, collectively endorsed by stamping a value on the finished output.
But we forget that creativity IS abundance. We fail to recognise the direct line from creativity to REALISING resources. We do a disservice to our innate human potential. 
We aren't schooled to explore infinite possibility. We divert our attention away from our natural ability to conceive and to create, which is within all of us. We work against nature, not with it. Instead we operate within known boundaries, increasing years in education for recognised credentials as potent originality slowly dies. As Sir Ken Robinson so eloquently says, "Education strips the mind for commodities". Yet originality is what employers cry for competitive advantage and effectiveness. It seems originality is good for problem-solving, as long as its in an acceptable, reliable, predictable container. 
Creativity is a fire to be stoked. It's not possible to think and act anew if we don't apply our personal creativity daily. It's clearly not just a 'nice to have'. 
For a progressive, healthy and abundant society, we have to continually flex our individual creativity. Value our energy over our time. It is not simply a tack-on to tasks, delivered in bursts for getting us out of the soup. It is an essential skill to be developed for the very abundance of resources we seek.
Posted in Rituals v schedules
Is it better to create rituals or schedules to organise my day?
Is one more powerful in terms of getting results?

By ritual I mean a meaningful and mindful practice - with a clear intention (or perhaps singular purpose)

It could be:
- Ensuring that I take a minute to go into innocence before I take or receive any call
- Holding 1:1 consultancy calls on my meditation mat
- Having a carafe of water by my desk and blessing it before I begin my working day

NOTE: I would like to call this topic: Rituals v routine, but I think the word 'routine' is more ambiguous in that repeated behaviour is not the theme we're exploring (it's not necessarily bad either). A ritual can be seen as a routine in this context. We're looking at how we organise our actions and intentions

Anyway, RITUALS are good habits with a clear intention to generate results. 

Both organising approaches are engaging. Both have effectiveness built in. One appears more productive than the other but is that true? One is a freer place - and perhaps more present place - to act from. Schedules (diarising) have the ability to create a sense of obligation and perhaps distance from a sense of control.

Anyway, an intriguing topic I think - let's discuss
Posted in Resistance v non-resonance
I would love to hear your thoughts on this, and what you do to stay on your own track. Life is a continuous learning experience - what tools have you picked up on the way, to find individual clarity within?


7.30pm sharp. 
Usual Zoom link!